Let's collect
THE Starship Doge NFT'S
Starship Doge is a rapidly growing community with an ambition to infiltrate every household and provide you with X.Let's collect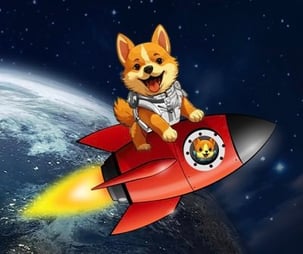 A community that grows everyday.
We grow together.
Don´t wait any longer to be a part of the Starship Doge community.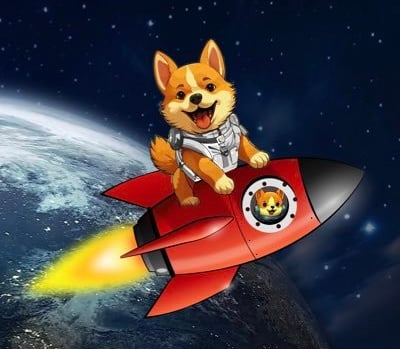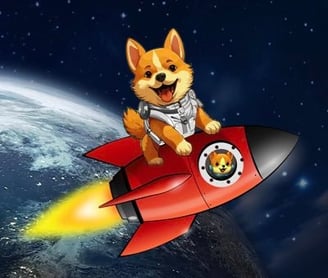 About the project
FAST GROWING COMMUNITY
Starship Doge is a rapidly growing community with an ambition to infiltrate every household and provide you with X.
It strives to become the most beloved and successful project by adhering to all market standards and surpassing all indicators.
The community of Starship Doge is robust and supportive, encouraging each other to succeed. Unlike fraudulent projects that have eroded people's trust in the market, Starship Doge aims to restore this trust and ensure the safety of investors.
Our Tokenomics
Total Supply
Max Supply: 10,000,000,000,000,000,000,000,000
Sell Tax
9% Sell Tax
3% auto burn 1% Liquidity Pool 2%Marketing 3%Philanthropy
Buy Tax
9% Buy Tax
3% auto burn 1% Liquidity Pool 2%Marketing 3%Philanthropy
0x67e4CFD91E4bAa4A6794c7974FeC892247B26D3C
Helping animals
HELPING ANIMALS TOGETHER
We have chosen a doge as the character for our NFT because it is the year of the doge and we want to commemorate this important occasion while drawing attention to our mission.
A portion of the earnings from our NFT will be directed towards helping animals. We believe that this is not only our responsibility but also an opportunity to do something truly beneficial for our planet and all of its inhabitants.
We believe that our project can serve as an example of how technology can be used for the greater good of all living beings on Earth. We invite everyone to join our mission and help us achieve our goal of making the world a better place for all living creatures.
Starship Doge
map: We set goals and conquer them.
Phase 1:
Stealth Launch ✅

Website ✅

Social Media set up: Twitter and Telegram✅

Influencers & Youtubers ✅

White Paper ✅

Auditing ✅
Phase 2:
Listed on Coinmarketcap ✅

Listed on Coingecko

American, Asia, Europe Marketing

Partnership with Marketing Agencies

Treasury Department Reserves
Phase 3:
New Partnerships

New Exchange Listing CEX

Staking Platform

Starship Doge NFTs & Merch

Community Voting DAO

Large Marketing Campaigns
Starship Doge is a token on the Binance Smart Chain that never stops growing through TRUE deflationary techniques and further income generation for its ecosystem.
What are the tokenomics ?
9% BUY/SELL (3% Burn Supply, 1% Burn Liquidity Pool, 2% Marketing, 3% Philanthropy)
What are the long-term goals of $Starship Doge ?
You can find these long-term goals via our Whitepaper.
When did $Starship Doge launch ?
$Starship Doge was launched on the Binance Smart Chain on 24 th april 2023
Is $Starship Doge safe ?
Yes, there are no owner functions, and Our liquidity is have automatic burned (Locked Forever) !
What is the $Starship Doge contract address ?
The contract address for $StarshipDoge is 0x67e4CFD91E4bAa4A6794c7974FeC892247B26D3C

2023 Starship Doge. All rights reserved.
Email : support@tokenstarship.com